Newsletter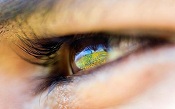 Welcome
CONVENIENT WALK-IN Care! NO APPOINTMENT NEEDED! NEW CONVENIENT OFFICE HOURS!

Low back pain, neck pain, disc conditions, headaches, back injuries, sciatica, sprains and strains - these are just SOME of the painful conditions we can help you with at Hudson Chiropractic.
You don't need an appointment to be seen, just show up during our office hours and we will fit you right in!

Office Hours: Monday through Thursday, 9 AM - 1 PM, 3 PM - 6 PM.
Closed Friday and weekends.

DOT SERVICES
Dr. Dornemann is a National Registry Certified Medical Examiner for the DOT.
We are proud to provide special services for truck drivers including:
DOT Medical Exams
DOT Drug Testing
DOT Breath Alcohol Testing
Walk-ins for DOT physical exams are welcome.
Click on the DOT Services link above for information and instructions for drivers.
Learn more about our partner in providing DOT services by clicking on the link below:
WEIGHT LOSS and NUTRITION
Our nutrition programs can help you lose weight quickly and safely. Nutritional solutions that manage chronic health conditions such as high blood pressure, high cholesterol, blood sugar problems and obesity/overweight are available. Click on the MedProPlan link above for more information!
▶ Hudson Chiropractic
64 Green St
Hudson, NY 12534-2328
518-828-2133
fax: 518-822-1537
hudsonchiro@yahoo.com