About Us
---
VOTED BEST CHIROPRACTOR - 2017 and 2019 Best Of Columbia County Reader's Choice!!!
Dr. Karyn Dornemann is the Director and Chiropractor at Hudson Chiropractic.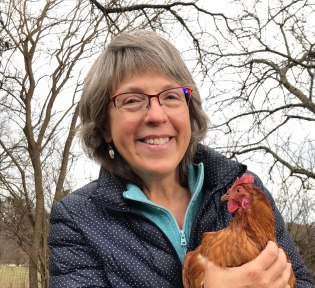 Dr. Karyn Dornemann is a Chiropractor, Certified Nutrition Specialist, Healthy Living Expert, Small Business Owner, Quilter, Dancer and Outdoorswoman. Many in the community respect Dr. Karyn as an expert in the field of providing chiropractic care that decreases the pain and improves the quality of life of her patients.
Her participation in community service organizations demonstrates her caring attitude that reaches beyond the confines of her practice. Dr. Karyn has over 34 years of experience in the delivery of natural and holistic health services to thousands of patients including chiropractic treatment and therapeutic nutrition programs.
Dr. Dornemann has served on the Board of Directors of the Dance Flurry Organization and has previously served on the Board of Directors of the Columbia County Community Healthcare Consortium for over ten years.
Dr. Karyn has been a member of the Columbia County Chamber of Commerce and graduated from Leadership Columbia County in 2008. She has served as a speaker for subsequent Leadership classes on the topics of alternative health care and the challenges of owning and operating a small business in Columbia County.
Dr. Karyn enjoys teaching on a one-to-one basis and in group settings, which she does with her patients and nutritional clients as well as her quilting students. She has been an adjunct instructor of Nutrition, Biology and Anatomy & Physiology at Columbia Greene Community College and has been a guest lecturer at SUNY Albany. She has authored many self-help and informational columns for the Register Star and the Independent newspapers.
Academically, Dr. Dornemann earned her Bachelor's degree from New York University in 1982 and her Doctorate in Chiropractic from New York Chiropractic College in 1987. She has attended post-graduate courses in physical rehabilitation at the Southern California University of Health Sciences: Los Angeles College of Chiropractic and attended the Prague School of Rehabilitation and Manual Medicine in 1999. Her nutrition expertise began with her initial certification as a Metagenics First Line Therapy Practitioner in 2009 and she most recently completed her Master of Science in Applied Clinical Nutrition from New York Chiropractic College in 2012 which then led to the accomplishment of becoming a Certified Nutrition Specialist in 2014. She is a member in good standing of the New York Chiropractic Association.
Dr. Karyn enjoys all aspects of healthy living. As a nutritionist, she is a skilled home cook and is proud to have facilitated many thousands of family sit-down meals with her daughters, friends and colleagues. She learned how to bake sourdough bread during the pandemic and is still baking regularly. She loves social dancing, primarily contra dancing, Cajun, zydeco and swing. Hiking, walking and cycling are other ways that she finds time to incorporate healthy living into her life. She has ascended over 16 of the 46 Adirondack High Peaks and a similar number of the Catskill 35s.
She is a professional longarm quilter and operates a small home-based business finishing quilts - here's a link! KarynQuilts
She is a member of the Capital District Modern Quilt Guild and the East Side Quilters Guild in Castleton and competes in the annual quilt show at the Columbic County Fair.
She also greatly enjoys traveling and has completed the Camino de Santiago de Compostela in northern Spain.